15 décembre 2010
the map of new zealand
My player favorie is Sébastien Chabal. He is 33 years old and makes of the rugby since the age of 9 years. He is the player number eight and plays in the third position. He is a member(part) of the French team of the All black, it is one of the most known players. He is also a member of the troop of " restaurant of the Heart " One the nickname also " The Animal ".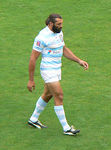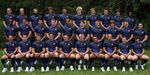 My favourite team of rugby is the one of France. J ' like very much this team but what me interhook most, it is their dance: the haka. In English, the words are this one:
Slap the handballs against the thighs
Puff out the chest
Bend the kness
Lets the hips follow
Stamp the feet have hard have you can
It is life! It is life!
This is the hairy person
Who caused the sun to shine
Keep abreast! Keep abreast!
The rank! Hold fast!
Into the sun that shines
The second partthe rugby: in this partI am going to speak to you about my favourite team of rugby of my favorite player and to show you some videos .This sport is very important in New Zealand because it is necessary however their culture.
The tattoo begins with an ansienne legend between a young man of the name of Mataora and a girl of the darkness Niwareka. One day, the young man batta his liked good Niwareka and eventually runs away. Then a while later, he returned in his country, but because of his miserable appearance because of his dirty and damaged make-up, the family of Niwareka laughed at the pathetic appearance of Mataora. Mataora implored the forgiveness of Niwareka, and she eventually grants him to him
The father of Niwareka offered then to Mataora to teach him the art of the tattoo.
First part: climates and landscape of New Zealand:
the south:
We call this part " the south island " which contains two types of paysages:les fields, which are wet and perfected to make plantations as the kiwiWe call this part(party) " the south island " which contains two types(chaps) of paysages:les fields, which are wet and perfected to make plantations as the kiwi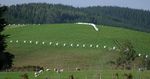 There is also in the South of the parts(parties) mountain dwellers where the snow is present all year long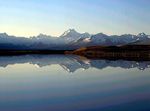 The NorthIn the North, the climate is subtropical wet the temperature varies between 5°9 and 30 ° in winter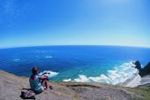 On my blog, we are going to speak about the culture of this country, about my favorite team of rudby